We have puppies – 8 girls and 5 boys

Great juncture:


Father: AGUARA del LITORAL [name: "Carpincho"] [Alfio del Litor x Irupe II del Liroral] *9.10.2002 / ÖHZB DGA 422/ [ champion of Austria, champion of Chile, champion of Am. Caribe. European winner 2005, Clubs winner 2005 ], holder: Dr.Mag. Otto Schimkpf
www.knausserwald.at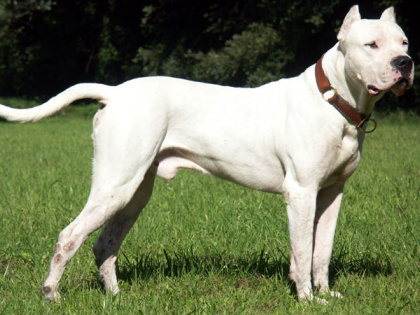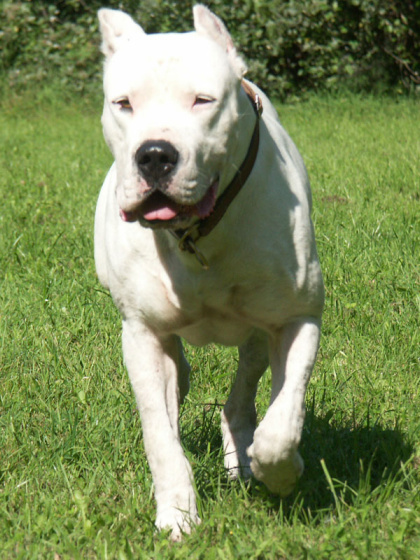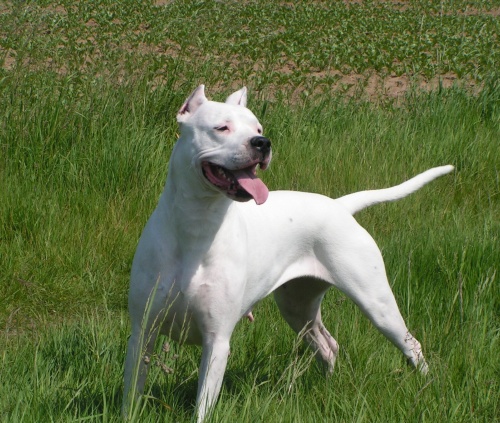 Mother: BORA Bílý Pragator
(... Actuality)
We make to decision a lot of time and we picked bridegroom for our Bora. We decide for beautiful dog Aquara del Litoral, his holder Mr. Otto Schimpf says about his dog: "he is my Carpincho"! We contacted Mr Schimpfa and we have luck. Mr. Schimp said: Your female is very nice and he agreed with copulation. 28.5.2006 we got over to Vienna. And how as had been affect Bora and Carpincho? It was love at first sight. We left alone. We had a lot of questions for Mr. Schimpf. He is the first who got argentines bandog to the Europe. It was for us really hearty experience. The dogs sometime relaxed. We parted from with Mr. Schimpf and his dog Carpincho. We hoped that these puppies will be success. We hoped so as to puppies happened. We waited lengthy 24 days. 21.6.2006 we ascertained on supersound that our Bora will be has puppies. Now we are waiting when the puppies will come into behing. We are hoping that we will find for them good holders.